National Canadian Film Day - Mixed Match
Wednesday, April 19, 2017 (6:30 pm – 8:45 pm)
Central Branch
Free and open to the public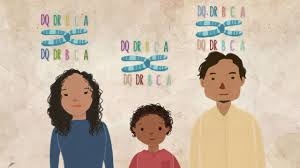 Join fellow Canadians across the country in celebration of our nation's cinema on National Canadian Film Day.
Mixed Match is an important human story told from the perspective of mixed race blood cancer patients who are forced to reflect on their multiracial identities and complex genetics—as they struggle with a seemingly impossible search to find bone marrow donors, and discover what role race plays in medicine.
A Q and A will follow the screening.
In partnership with the Vancouver Public Library, Vancouver Asian Film Festival, Vancouver Asian Heritage Month Society, and National Canadian Film Day.